Cort Gariepy
Construction & Wood-shop Director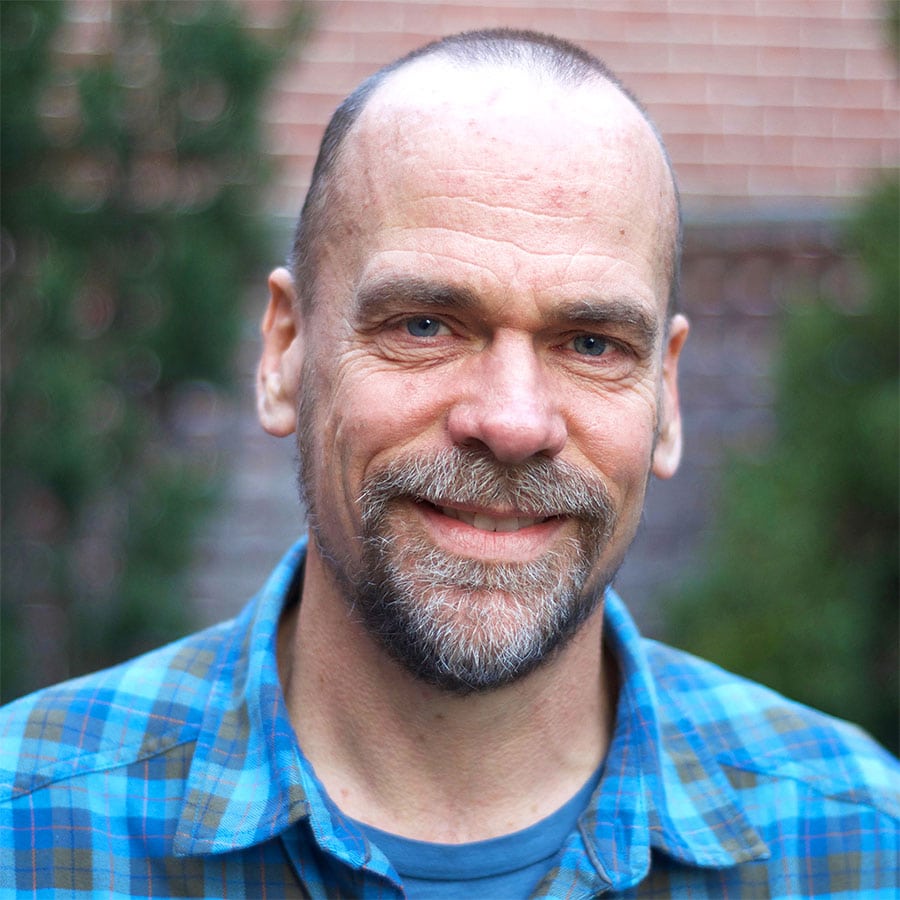 Cort grew up in a small town in Western Massachusetts, where he learned a self-sufficient New England work ethic from his father. As a youth he was active in the Boy Scouts, which provided him opportunities for high adventure travels and expeditions that helped him attain the rank of Eagle Scout. Upon graduating high school, he spent 10 years in the U.S. Navy working on F-14 fighter jets on the aircraft carrier USS Enterprise.
Cort graduated from San Diego State University in 1991 with a bachelor's degree in business and soon after built SolidRock Gym, one of the first rock climbing gyms in North America. He spent the next 25 years building thousands of climbing walls and establishing more than 100 climbing gyms. The experience taught him a wide variety of skills in the building and manufacturing realms. He is proficient in metal fabrication, welding, woodworking, electrical, plumbing, composite fabrication, concrete, plastics, masonry and mechanics.
Cort came to Foundation House to work with the guys in the program and pass on the life skills taught to him by his father. We will build things. We will fix things. The feeling of pride that comes from working with our hands will touch our souls.
back to top ^