Program Building: Education Center &
Therapeutic Float Spa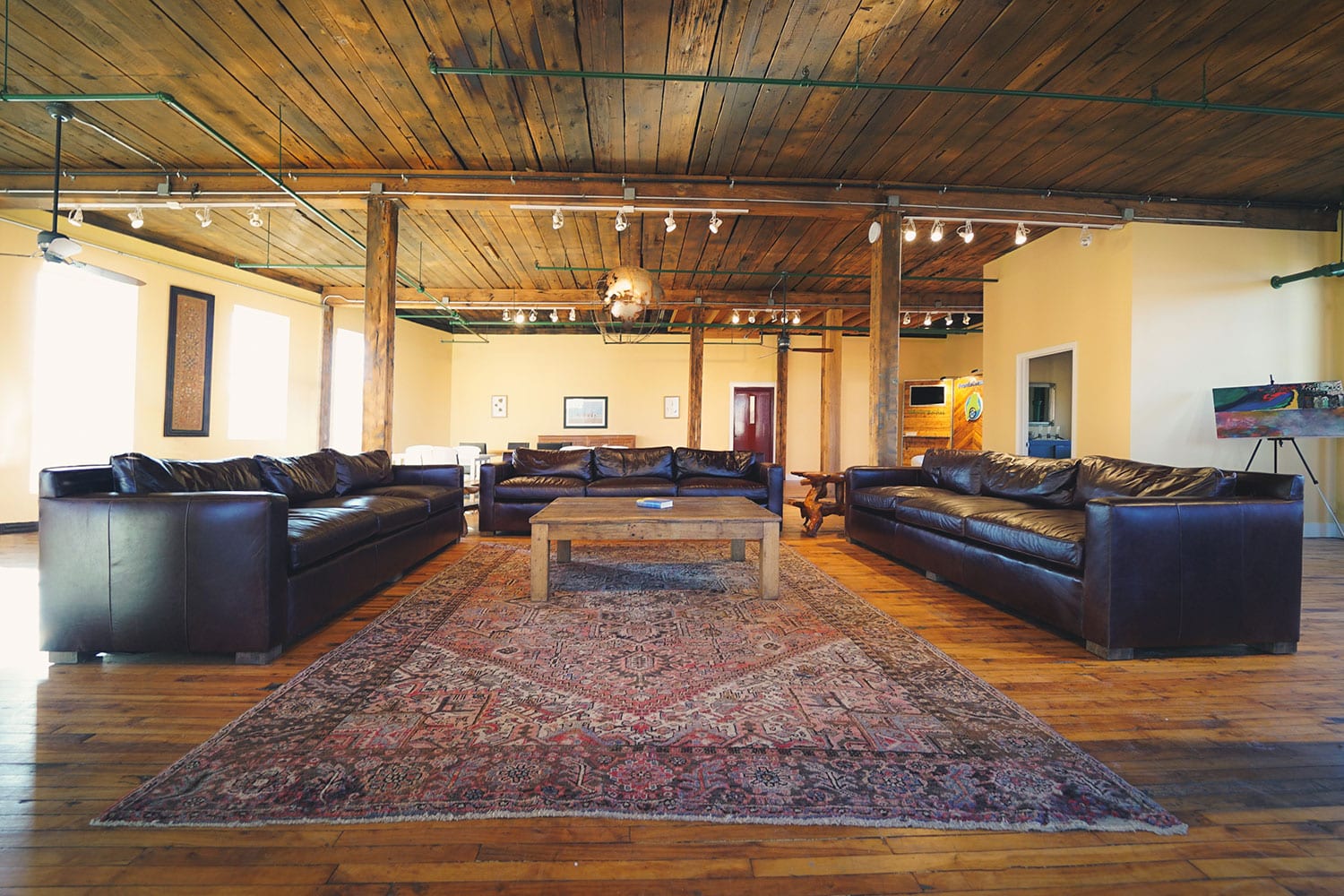 125 Kennebec Street
Program Team offices
Education Center
Computer stations
International Trip training center
Therapeutic Float Spa with panoramic views of Bayside
This latest addition to the Foundation House campus is the hub for all things program-related. The three-story, open floor plan has different activities on each floor.
1st Floor – Program Team Office
This is where our Program Team operates and plans our wilderness trips, athletic leagues and experiential trips. Members of the Operations, Clinical and Executive teams also collaborate here to plan upcoming events and strategize new ways to deliver meaningful programming to our residents. This open space allows residents to walk through the heart of our Program Operation, allowing them to see and appreciate the team effort that goes into providing the forward-thinking and innovative options available to them every day at Foundation House.
---
2nd Floor – Education & Vocational Center/International Expedition Center
At least a third of our residents are pursuing degrees of some kind during their time at Foundation House, which is why we offer educational support and guidance. Our weekly study hall sessions are held on this floor, where ample work and computer stations allow residents quiet time to focus on their studies.
For those pursuing part- or full-time work, this floor provides a tranquil and comfortable setting for our vocational guidance, which includes resume building, job searching and interview prep. We also we utilize this space as our center for Foundation House's International Expeditions. The three months leading up to any of our international trips include weekly preparation groups focused on the physical, emotional and educational training and planning for our journeys.
---
3rd Floor – Therapeutic Float Spa
Some studies have shown that the resting brain is particularly adept at synthesizing information to solve tough problems – something you may have experienced daydreaming in the shower. Floatation Therapy is an effective, proven and noninvasive method for treating stress-related illnesses, anxiety, depression and pain. Flotation's positive effects include reducing cortisol levels, lowering blood pressure and promoting positive feelings of wellbeing.
Float tanks are filled with water heated near the natural body temperature and mixed with high amounts of Epsom salt. The salt allows you to restfully float on the water's surface in complete silence and stillness. During the entire session, floaters generally feel light and peaceful, without needing to exert any effort to stay afloat. Foundation House residents are encouraged to utilize our Therapeutic Float Spa as a pathway to mindfulness. Our therapists hold sessions after floating to process any feelings that may have surfaced or dissipated during the experience.
---
back to top ^