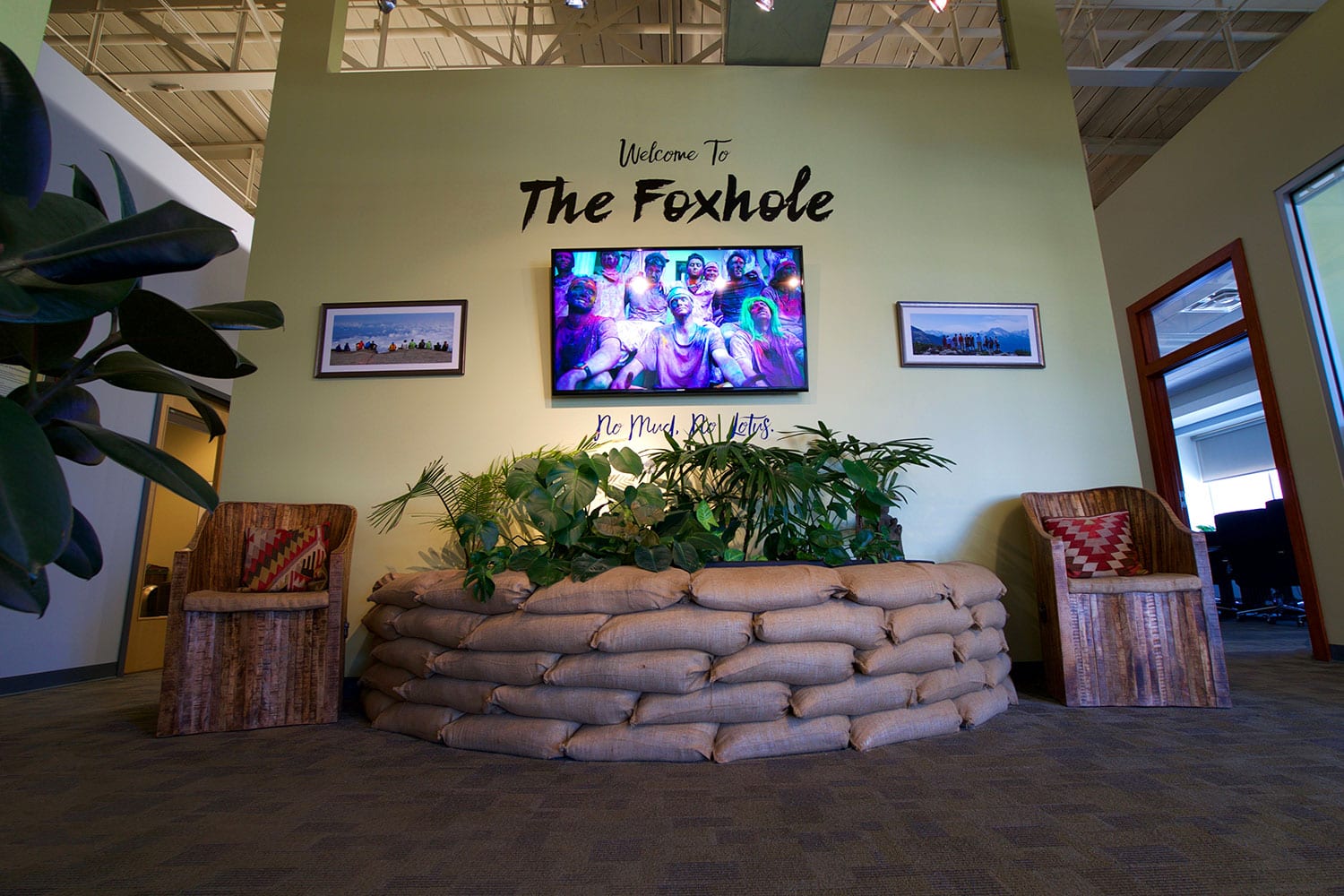 Foundation House, Tradecraft12 &
COVID-19
The situation regarding the COVID-19 pandemic is changing by the hour. Foundation House administrative, clinical and medical staff are dedicated to remaining at the forefront of this pandemic by utilizing all our available resources. These resources include our member programs (NATSAP, NAATP), the Center for Disease Control (CDC) and our state licensors and governing bodies (DHHS, Gov. Janet Mills, and Jonathan Sahrbeck, DA).
The health and safety of our residents and staff is our highest priority during this challenging time. This priority includes our continued dedication to providing the highest quality mental health and substance abuse treatment services. Quite similarly to COVID-19, addiction and mental illness do not rest or discriminate.
---
Admissions
Foundation House is open and is currently accepting new admissions. New admissions to Foundation House should be aware of the following new protocols:
Additional screening prior to admission for symptoms related to COVID-19, exposure to individuals confirmed positive for COVID-19, exposure to those traveling outside of the country, and travel in specific areas of the U.S.
Required avoidance of travel through and from New York City, New Jersey and its surrounding areas.
Note: Foundation House is not currently requiring new admissions to quarantine separately from the resident population for 14 days. At the guidance of the CDC, and due to the structure of the Foundation House extended-care program, new arrivals to Foundation House cleared by the initial screening are considered of similar risk of exposure to those already residing in Portland, ME.
---
Programmatic Updates – As of 6/1/2020
The following changes/additions have been made to Foundation House's programming and operations:
Increased, regular sanitization of our facilities
Increased measures to remind staff and residents about the best ways to prevent the spread of germs
Reopening of our main clinical offices at 160 Preble Street
Bi-Weekly Foxhole Ranch trips
Implementation of additional, separate residential accommodation to serve as a quarantine facility should the need arise
Activities making a return / debut for June:

Tennis
Basketball
Softball & Grill Outs
Volleyball
Music Studio
Foxhole Ranch Paintball (debut!)
Cooking classes w/ Dr. Beth Stockwell
---
Travel – Updated 8/20/20
Governor Mills' "Keep Maine Healthy" remains in effect for the State of Maine. We encourage all parents and family of Foundation House residents to read the specifics of the policy. The most important aspects of the protocols are as follows:
The State will allow adults who obtain and receive a negative COVID-19 test no later than 72 hours prior to arrival to forgo the 14-day quarantine upon arrival in Maine.
Maine is strongly urging visitors to "Know Before You Go," and be tested and receive results in their home state before traveling to Maine, which will allow them to take appropriate action depending on the result.
The State is exempting residents from the following states from the testing and 14-day quarantine requirement for travel and lodging: Vermont and New Hampshire (effective June 26) and Connecticut, New York and New Jersey (effective July 3). When adjusted for population, the prevalence of active cases of COVID-19 in these states is similar or better to that in Maine. Maine considers a number of quantitative and qualitative measures in making this determination, which is designed to protect public health. The State will continue to evaluate exemptions based on public health information.
People who are not Maine, New Hampshire or Vermont residents must complete a Certificate of Compliance form indicating they have received a negative COVID-19 test result, that they will quarantine in Maine for 14 days, or that they have already completed their quarantine in Maine.
This Certificate of Compliance must be provided to check-in at all Maine lodging, campgrounds, seasonal rentals, and other commercial lodging, such as Airbnb. Visitors may be asked to furnish proof of the negative test result upon request.
This will become effective June 26, when lodging establishments may begin serving residents outside of Maine, New Hampshire, and Vermont. Signing a compliance form in order to stay in lodging establishments is also a policy employed by both the States of New Hampshire and Vermont.
After reviewing the guidance of Governor Mills' Office, Foundation House determined the safest course of action for our facility is to continue requiring a Certificate of Compliance for ALL families interested in visiting the program, regardless of their state of origin.
Families hailing from any of the exempted states under the Keep Maine Healthy policy will still need to provide proof of a negative COVID-19 test within 72-hours of the arrival to Foundation House, or quarantine for two weeks before arriving.
Visitation from individuals other than family of current residents will remain closed until further notice.
For any travel related questions, please e-mail the General Manager, Will Hutchinson, at hutch@foundationhouse.com.
---
Shipping – Updated 6/16/20
All packages shipped to Foundation House may once again be directed to our main clinical offices. Please use the following address for packages sent to residents of the program:
Foundation House
C/O: "Resident Name Here"
160 Preble Street
Portland, ME 04101
As a reminder, packages should ALWAYS be shipped to this address, never to the individual residences.
---
As mentioned above, the situation regarding the COVID-19 pandemic is evolving daily. Foundation House is dedicated to providing the most relevant information related to the pandemic and will update this page with any changes as soon as possible. If you are a family member of a current resident and have additional questions, please contact the General Manager, William Hutchinson, at 207-807-0897. If you are a prospective new client or family, please call the CEO, Patrick Babcock, at 207-791-2002.
back to top ^