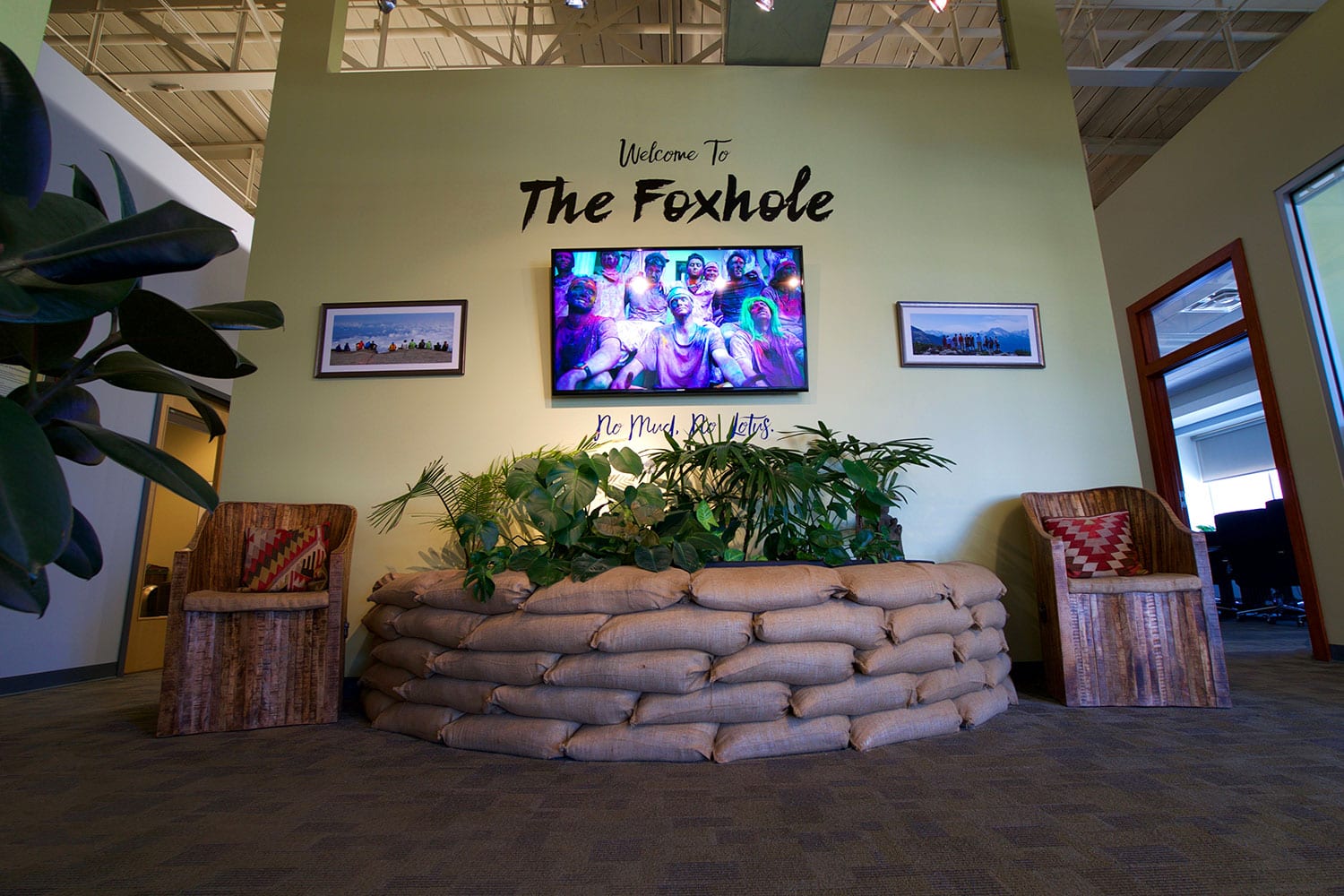 Foundation House, Tradecraft12 &
COVID-19
The situation regarding the COVID-19 pandemic is changing by the hour. Foundation House administrative, clinical and medical staff are dedicated to remaining at the forefront of this pandemic by utilizing all our available resources. These resources include our member programs (NATSAP, NAATP), the Center for Disease Control (CDC) and our state licensors and governing bodies (DHHS, Gov. Janet Mills, and Jonathan Sahrbeck, DA).
The health and safety of our residents and staff is our highest priority during this challenging time. This priority includes our continued dedication to providing the highest quality mental health and substance abuse treatment services. Quite similarly to COVID-19, addiction and mental illness do not rest or discriminate.
---
Admissions
Foundation House is open and is currently accepting new admissions. New admissions to Foundation House should be aware of the following new protocols:
Additional screening prior to admission for symptoms related to COVID-19, exposure to individuals confirmed positive for COVID-19, exposure to those traveling outside of the country, and travel in specific areas of the U.S.
---
Travel & Holidays – Updated 10/10/20
As our Maine landscape begins the transformation from summer to fall, we are again reminded of the breathtaking natural beauty of our state and are grateful for the months of warmth, sunshine, long days, and ocean air. This year, we are additionally thankful for the continued health and well-being of our entire resident population and our staff, who have continued to thrive despite the innumerable challenges presented by the global pandemic.
Despite an immaculate 0% COVID-19 infection rate, Maine and Foundation House are not impervious to future infection. As a healthcare facility, with significant numbers of individuals living and working in close quarters, our risk remains high. It is for this reason that I write today, intending to outline our policies for both the Thanksgiving and Christmas holidays.
Historically, Foundation House hosts events open to the entire resident, staff, parent, and family populations, often with the number of individuals attending exceeding 60 people. As an international program, those in attendance are often traveling from all areas of the United States and Canada. Events occur on Foundation House's campus, where food is cooked and served by our staff, alongside our residents and their families. These two holidays are often highlights of the year and serve as tremendous opportunities to bring loved ones together, break bread, exchange gifts, and support each other. For those residents ready to travel, we often see many returning home for the holidays to their families for their first time since entering treatment, where families can see the changes in their behavior firsthand.
I mention the specifics of the typical holiday season only to appropriately present the importance of these days to Foundation House, our staff, our residents, and their families. It is with this significance in mind that we arrive, not lightly, at the decision to forego parental and family invitations to the holidays for this year and to request that all residents of the program remain in Portland during the holiday season.
Last month, in Millinocket, Maine, a wedding of 65 family members and friends caused an outbreak now being traced to more than 175 reported cases of COVID-19 and seven deaths. Today, the President and First Lady of the United States have both tested positive for the virus, and much of the country continues to struggle significantly with wide-spread community transmission. Additionally, the comings months pose considerably increased risk as activities begin moving indoors, and the influenza season starts around the country. Please note that this year, Foundation House's staff achieved the Joint Commission's 90% completion rate for staff influenza vaccinations.
Below, I will outline the specifics of our 2020 Holiday policies:
1. Foundation House will not be issuing family invitations to our Thanksgiving and Christmas dinners.
a.
Thanksgiving and Christmas events will be only for residents of the program and the staff participating that day.
2. Foundation House will not be approving visitation to Portland during the holidays. This limitation includes visitation directly to the houses or scheduling an alternative holiday dinner with your son or loved one.
a.
Foundation House will facilitate virtual visitation through Zoom or other video conferencing alternatives.
b.
This policy applies to all origins of travel and does not consider the
Keep Maine Healthy
states exempted.
3. Foundation House will not be approving resident travel plans during the holiday season.
a.
With the number of different travel plans, varying state requirements, and testing/quarantine requirements, we cannot approve mass travel.
We are defining the holiday season as the months of November and December. Foundation House aims to begin approving specific visitation and travel plans (with proper testing/quarantine/documentation) for the New Year.
The team at Foundation House is aware of how difficult this news may be for some families, and we ask for your understanding during these unprecedented times. Despite the tremendous joy that the holidays and time with family can bring, the costs associated with one instance of poor judgment at this time are truly grave. As always, please feel free to reach out to any of the Foundation House staff with questions, thoughts, or concerns. We remain grateful for your continued support and trust.
For any travel related questions, please e-mail the General Manager, Will Hutchinson, at hutch@foundationhouse.com.
---
Shipping – Updated 6/16/20
All packages shipped to Foundation House may once again be directed to our main clinical offices. Please use the following address for packages sent to residents of the program:
Foundation House
C/O: "Resident Name Here"
160 Preble Street
Portland, ME 04101
As a reminder, packages should ALWAYS be shipped to this address, never to the individual residences.
---
As mentioned above, the situation regarding the COVID-19 pandemic is evolving daily. Foundation House is dedicated to providing the most relevant information related to the pandemic and will update this page with any changes as soon as possible. If you are a family member of a current resident and have additional questions, please contact the General Manager, William Hutchinson, at 207-807-0897. If you are a prospective new client or family, please call the CEO, Patrick Babcock, at 207-791-2002.
back to top ^