Patrick Babcock
Founder & CEO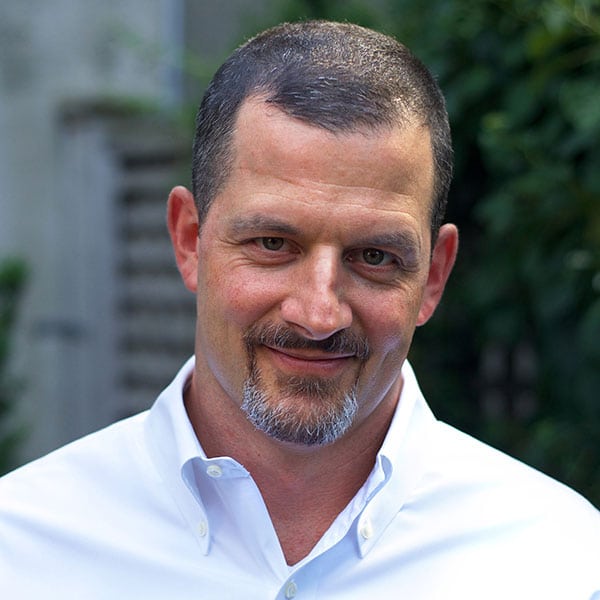 Patrick opened Foundation House in 2002 to pay forward his experience in recovery for young men battling alcoholism and chemical dependency. With more than 25 years of joyful and continued sobriety, Patrick has helped hundreds of men live free from addiction and taught them to embrace a clean and sober way of life.
At Foundation House, Patrick has created an environment that teaches residents not just how to get sober, but how to stay sober through a practical and holistic approach to the 12 Steps of Alcoholics Anonymous. His primary gift is connecting with residents and their families to help them adopt healthy lives and relationships.
Patrick's introduction to AA and recovery began in 1988. Through inpatient and extended care programs, he has experienced first-hand what works – and what doesn't – in helping young men to lead successful, sober lives and to grow their kinship with family, friends and work colleagues.
Patrick continues to expand Foundation House's mission of helping young men live life on life's terms, while also giving back to his community through Foundation House volunteerism and charitable contributions.
Patrick holds a bachelor's degree in finance from Fordham University's College of Business Administration in New York City. He has trained under licensed alcohol and chemical dependency professionals since 2001, specializing in motivational interviewing, PTSD, cognitive behavioral therapy and life skills mentorship.
Patrick credits his motivational and leadership techniques to studying those of his father; football coaches Vince Lombardi and Bill Belichick; UCLA basketball coach John Wooden; Greg Varley and Geraldine Owen Delaney, formerly of Alina Lodge in New Jersey; and his sixth-grade math teacher Mike Michaelson.
Patrick lives in Cape Elizabeth, Maine, with his daughter Lula, son Bodhi, and dog Maddy. Patrick enjoys scuba diving, skiing, live concerts, the practices of Buddhism, travel, everything about Portland, Maine, the Boston Red Sox and New England Patriots. A native New Yorker, he remains a New York Rangers fan.
back to top ^