Bike-Share Program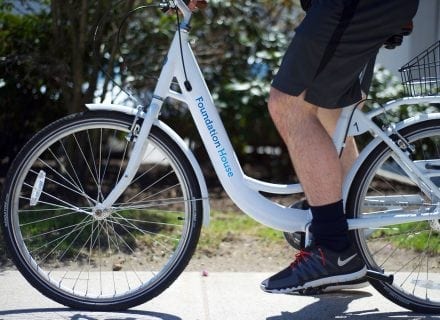 Portland has been named one of the most bikeable cities by Outdoor Magazine, and our fleet of beach cruisers is an ideal way for our residents to get around The Forest City! The Foundation House Bike Share Program offers 8 bikes and 4 stations conveniently located at our main office and each of our resident homes. This fun and convenient transportation option for our residents provides a quick and easy way to make trips around town, to and from our houses, or anywhere on the peninsula of Portland!
For young adult men in transitional living, increased independence is a vital part of the process. Our Bike Share Program allows our residents to build self-reliant patterns and habits starting on day 1. Our bicycles are maintained to remain in peak riding condition and each sized to fit our residents. Baskets allow for carrying of groceries to and from the houses. Residents and families are often concerned about transportation, the need for a car, or the expense of shipping a person bicycle – this system is meant to alleviate those concerns and provide a safe and effective means of getting around the city of Portland.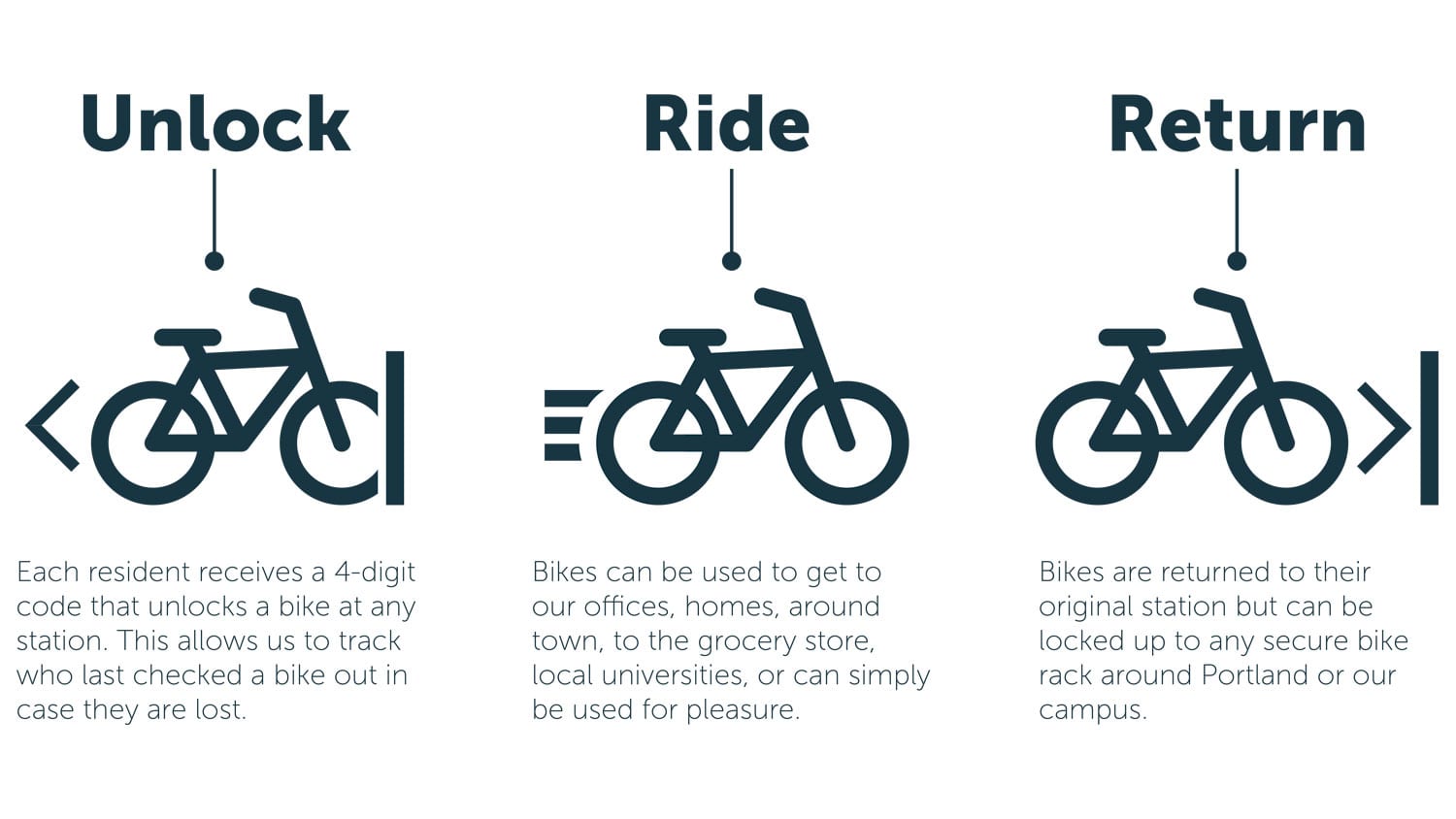 Why Bike Share?
As cycling becomes more and more welcomed as a dominant method of inner-city travel in the world, we are starting to see more and more bike share programs develop, as well as seeing the existing ones expand. Bike Sharing provides an accessible and green transit option especially convenient in small cities with fewer amounts of traffic. Cities with bike share programs demonstrated a 28% decrease in cycling injuries and there are obvious health benefits of active transportation in general and bicycling in particular.
back to top ^