Holistic
The key to holistic therapy is to focus on the whole person, not just a single component of an individual's symptoms or behaviors.
Successful treatment in recovery also addresses the whole individual – not just the behavioral characteristic of substance abuse. Our mission is to address the causes that led to such self-destructive behavior while providing the tools to cope with the physical, psychological and spiritual effects during the difficult moments of early recovery. Foundation House therapies incorporate nutrition, therapeutic float tanks, yoga, meditation, acupuncture, music, art and woodworking. Each of these practices enhances addiction treatment by focusing on issues such as relieving anxiety and releasing energy, and inspiring creativity, communication and healthy living habits.
---
Early recovery focuses on self-care and a healthy lifestyle
---
Nutrition
Most addicts and alcoholics develop poor eating habits in active addiction. Prior to receiving treatment, they eat irregularly, or eat only foods that are quick, cheap and low in nutritional value. Rarely is a person in active addiction eating balanced meals with vegetables, fresh fruits, complex carbohydrates and lean meats to ensure the proper intake of vitamins and minerals that provide the energy a healthy body needs.
At Foundation House, we believe it is important to develop good nutritional habits to keep the body as healthy and illness-free as possible. Since poor nutrition can lead to other serious health problems, it's essential that a person in early recovery be educated on how to maintain a healthy diet. We employ multiple methods of nutritional education and practical application to help our clients learn to care for their bodies and rebuild what they have lost.
Our mission is to teach residents how to shop, prepare and eat food in ways that will vastly improve their physical and mental health. See more about our Recovery Cooking Classes below.
Proper nutrition can:
Heal and nourish a body damaged by alcohol and substance abuse
Stabilize mood and reduce stress
Reduce cravings for drugs and alcohol
Address medical conditions that are co-occurring or have resulted from substance abuse
---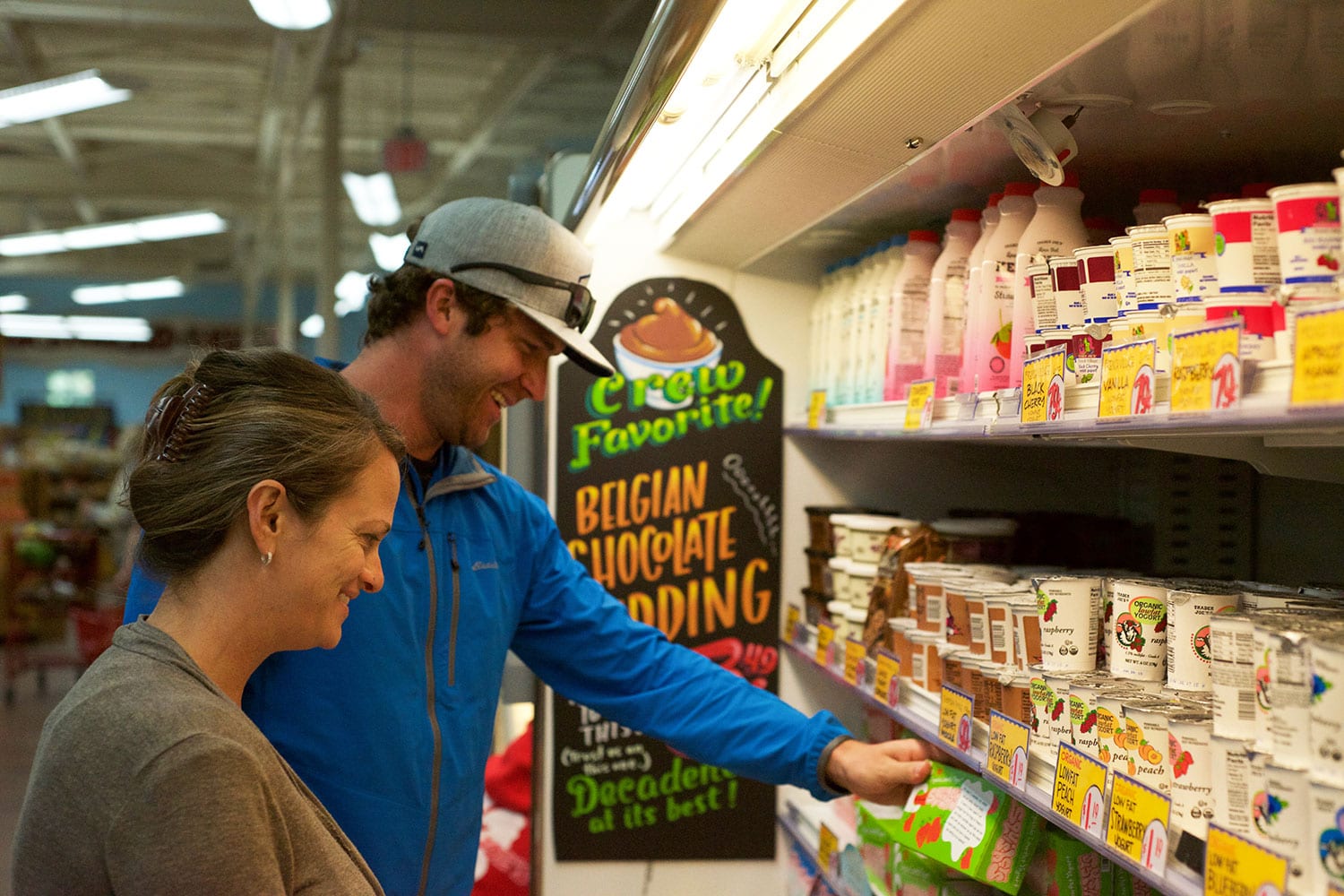 Grocery Shopping
In residents' early stages at Foundation House, we facilitate weekly grocery shopping groups to help clients make healthy choices and shop smart. It can be overwhelming for someone just leaving treatment to consider buying and preparing a week's worth of food. This group assists with meal planning, choosing foods that are balanced, high in nutritional value and within their budget.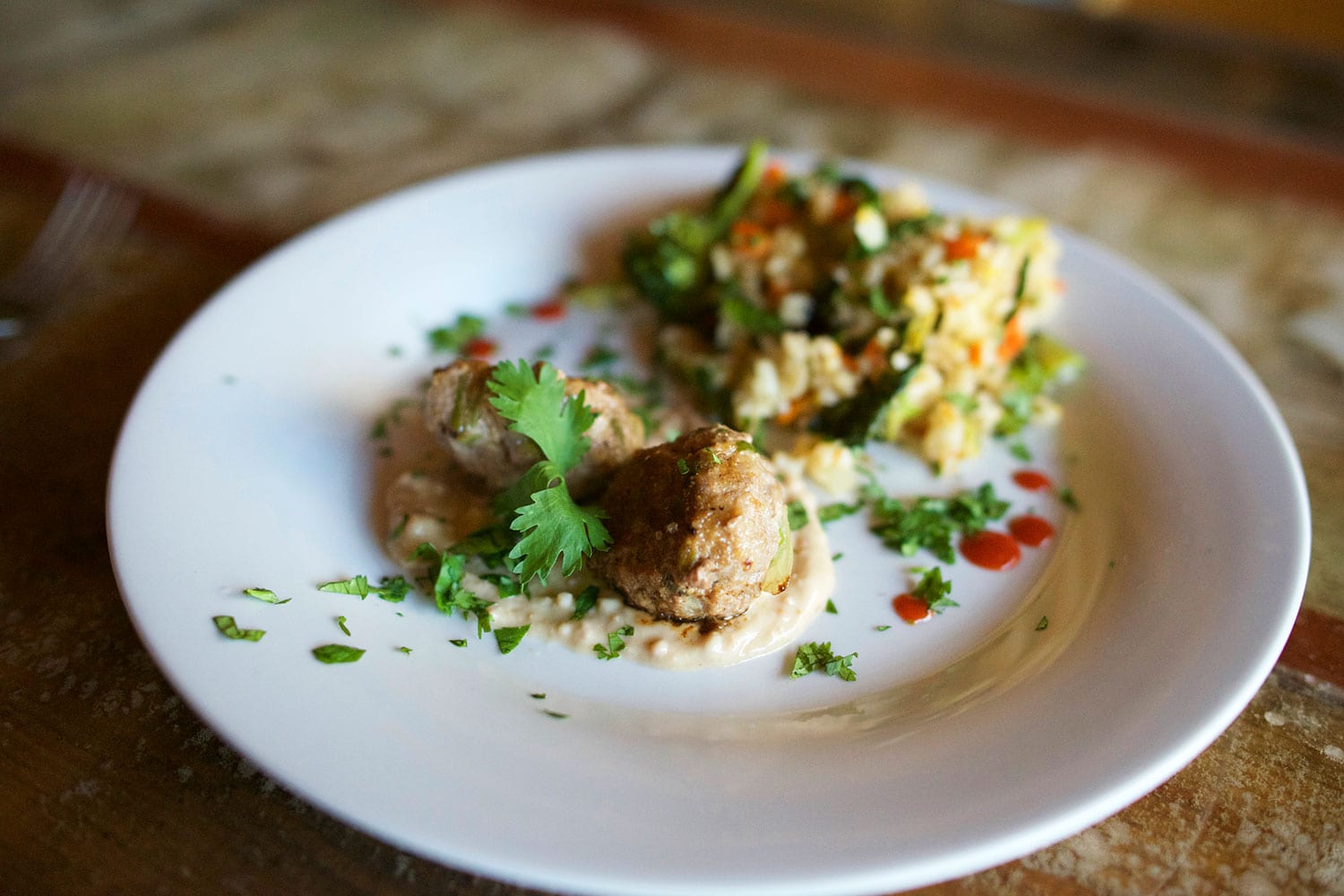 Nutrition Education
We believe in educating our clients when it comes to diet and nutrition. It is important to know what you are putting in your body and how it can affect you. Anxiety, irritability and low mood or energy levels are triggers for cravings. These symptoms can result from dehydration, low blood sugar, high levels of caffeine and an unbalanced diet. Nutrition also plays a vital role in mood stabilization. Changes in diet can chemically and physiologically modify brain structure and influence a person's mood and behavior.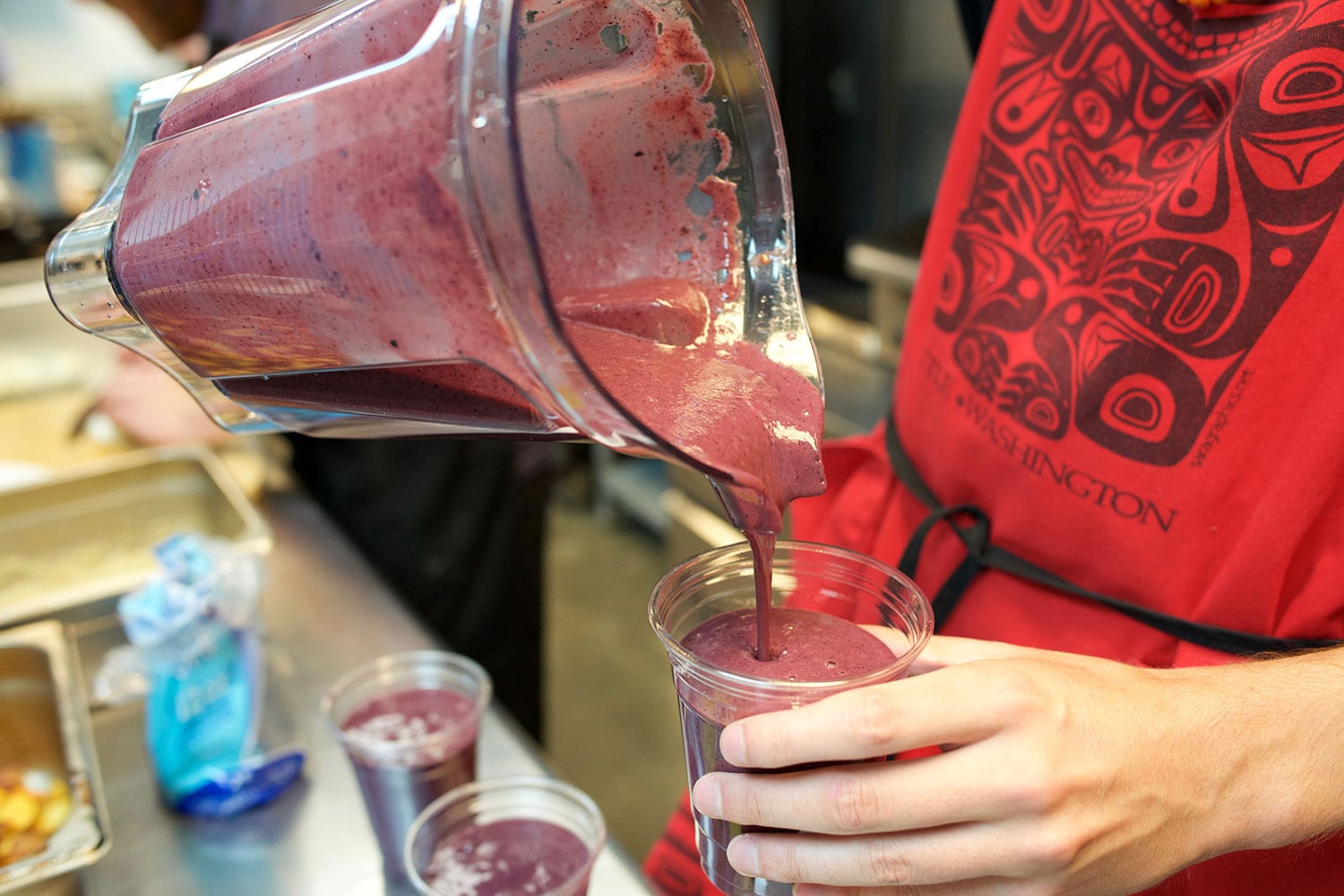 Recovery Cooking
Knowledge is the first step to a healthy lifestyle; our Recovery Cooking classes are the practical application of this knowledge. We offer basic and advanced cooking courses throughout the week that teach a wide range of skills and prepare our clients to cook for themselves in our houses. These classes cater to individuals who have little to no experience in the kitchen, and those with a high degree of culinary skill. This shared experience gives residents a few hours in the kitchen to learn and bond over a healthy meal.

---
Therapeutic Float Tanks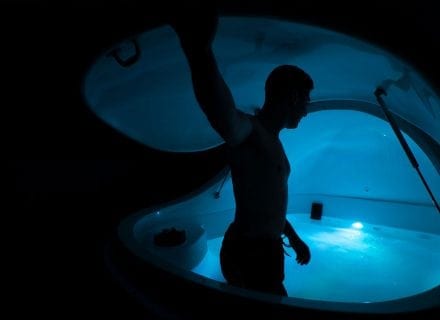 "Any daily activity can be a meditation, you simply have to be completely with it, and realize that life is always arrived at in the immediate moment"
In early recovery it is important to challenge yourself, break away from routine and get out of your comfort zone. We now offer a unique and progressive way for our residents to relax their nervous system, calm their thought processes, and practice mindfulness through our Therapeutic Float Spa. Our therapists hold processing groups after floating sessions to talk about feelings that may have surfaced or dissipated during the experience.
Float tanks are filled with water near the floater's natural body temperature, and mixed with high amounts of Epsom salt. The salt allows you to remain restfully floating at the water's surface in complete silence and stillness. During the entire session, floaters generally feel light and peaceful, without needing to exert any effort to stay afloat.
Ongoing clinical and psychological studies of float therapy have shown that the resting brain is particularly adept at synthesizing information from a wide range of brain areas to solve tough problems – something you may have experienced daydreaming in the shower. Floatation therapy is an effective, proven and noninvasive method for treating stress-related illnesses, anxiety, depression, illness and pain. Flotation's positive effects include lowering blood pressure and cortisol levels, and promoting positive feelings of well-being.

---
Yoga & Meditation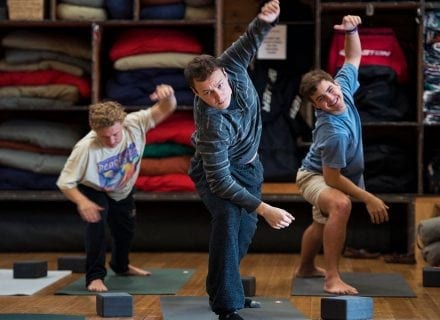 "Meditation is the art of suspending verbal and symbolic thinking for a time, just as a courteous audience will stop talking when a concert is about to begin."
We offer weekly meditation and yoga sessions as part of our regular programming. These practices allow residents to openly examine their thought processes and slow things down.
Drugs and alcohol prevent young men from feeling what their body is trying to tell them. Yoga is an effective way to gently reintroduce our residents to physical sensation. In terms of the anxiety, stress and depression that can occur in early recovery, these practices are instrumental in teaching residents how to stay relaxed and grounded. To grow emotionally and spiritually, our residents need moments of attentive peace without stimulation.

---
Music, Art & Creative Expression
Creative arts provide a natural way to express emotions and get in touch with one's inner self. Finding activities that allow our residents to come alive and discover a sense of passion is crucial to creating and sustaining a sober life.
At Foundation House, we offer on-site weekly programs that include painting, photography, collage making, drawing and music, all with a therapeutic intent.
back to top ^