Family Involvement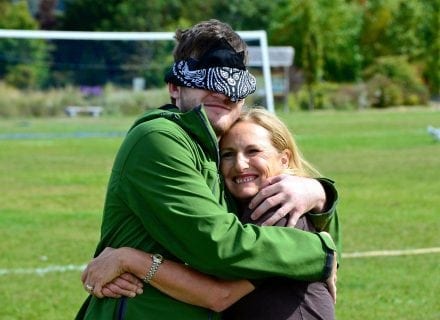 We recognize how difficult it is to place your trust in us during such a fragile state in your family member's recovery, and we take that responsibility seriously. It is with immense gratitude and awareness that we care for and teach your son, husband or brother the practical and emotional tools he will need to navigate a sober life in the real world.
We also acknowledge your own parallel journey during this time. Recovery is a process best embraced by the whole family, and the work you take on to support your family member – and most importantly, yourselves – is demanding. We make a heartfelt request to view the work you do while your family member is with us as your own. We'll take care of your loved one, and you take care of yourself. Your effort will always be matched with ours. At Foundation House, we strike a balance of involving our residents' family while maintaining proper boundaries. We ask you to respect this process as one that will allow your family member to transition to a life of sober independence.
We understand, expect and accept that your loved one will struggle. It is through struggle that growth occurs. There is no better place to do this than within our program, where our residents have the full support and guidance needed to navigate all of life's problems. Our approach may, at times, seem unconventional, because it is progressive. Most of our residents have had numerous experiences with treatment programs and talk therapy. Throughout their experience, they have learned to say the right things and tell professionals what they believe are the right answers. We work diligently to reach an honest and authentic relationship with your family member. His path to change has to be his own.
Your family member's primary therapist will contact you throughout his stay at Foundation House. Our clinicians will be exceptionally forthright and honest in communications with you. Our goal is to help your loved one build appropriate adult relationships with his family and peers. While he pursues his recovery with all the requisite emotional ups and downs, the family may experience these highs and lows, too. We highly encourage you to pursue your own therapeutic work or participate in Al-Anon, Nar-Anon or Families Anonymous.
Our residents are recommended to us by the best primary care organizations in the world. They trust us to continue the process they started with your son. You should, too.
---
Foundation House engages the family on 3 platforms:
Weekly Check-in Calls: Updates from a resident's individual therapist
Weekly Family Support Group Calls: Mediated by Foundation House clinicians, these calls include the parents of current residents and alumni parents.
Family Workshops: Bi-annual Family Workshop Weekends are designed to support each family by creating a supportive and nurturing setting through genuine communication, healthy boundaries and a focus on self-care.
---
Family Weekend Workshops
The Foundation House Family Workshop is an intensive, three-day support program designed to educate family members about the Foundation House approach to early recovery in an extended-care setting, while refocusing attention on the family's own healing process. The mission of these workshops is to reverse the paradigm that often exists in similar programs, in which the family is focused on the "patient" and not on the group dynamic as a whole.
Participants in the Family Workshop will develop tools to:
Improve communication in the family
Set boundaries
Identify unhealthy/healthy dynamics
Provide a transparent and supportive atmosphere for the expression of fears or emotions surrounding this phase of treatment or family work.
---
Do's & Don'ts
Most families want to know how to help. Here are a few recommendations learned through our experience: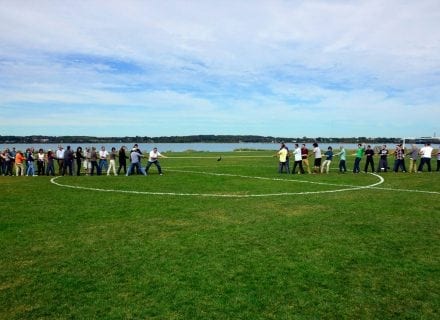 TO DO:
Seek your own form of help through therapy, Al-Anon, workshops or family intensives.
Be patient. Not only is recovery a process that involves the entire family, it takes time.
Make taking care of yourself your first priority.
NOT TO DO:
Call every day. We'll keep you updated.
Attempt to rescue him from unpleasant emotions or situations.
Enable behavior that you know is dishonest, manipulative or self-harming.
Send him additional money or gifts. All of his material needs will be met at Foundation House.
back to top ^