Africa
Foundation House is designed to provide a footing upon which our residents can build a full and joyous life.
The skills learned in early recovery are the origin of such a life. So it was only fitting that we based our second international trip on "origins," journeying to Tanzania on Africa's eastern coast. Woven into our exploration, residents learned to persevere, appreciate a foreign culture, take things slowly, bind together in brotherhood, and bond with those who did not share our language. On this journey, we traced the origins of coffee from plant to cup, climbed Mount Kilimanjaro, the world's tallest free standing mountain, and spent time on an African safari appreciating nature in its raw form.
"These people are not poor. Their basic needs are met…they are tough, but kind, generous and fervently happy."
— Blaise (Tanzanian Coffee Farm Owner & Host)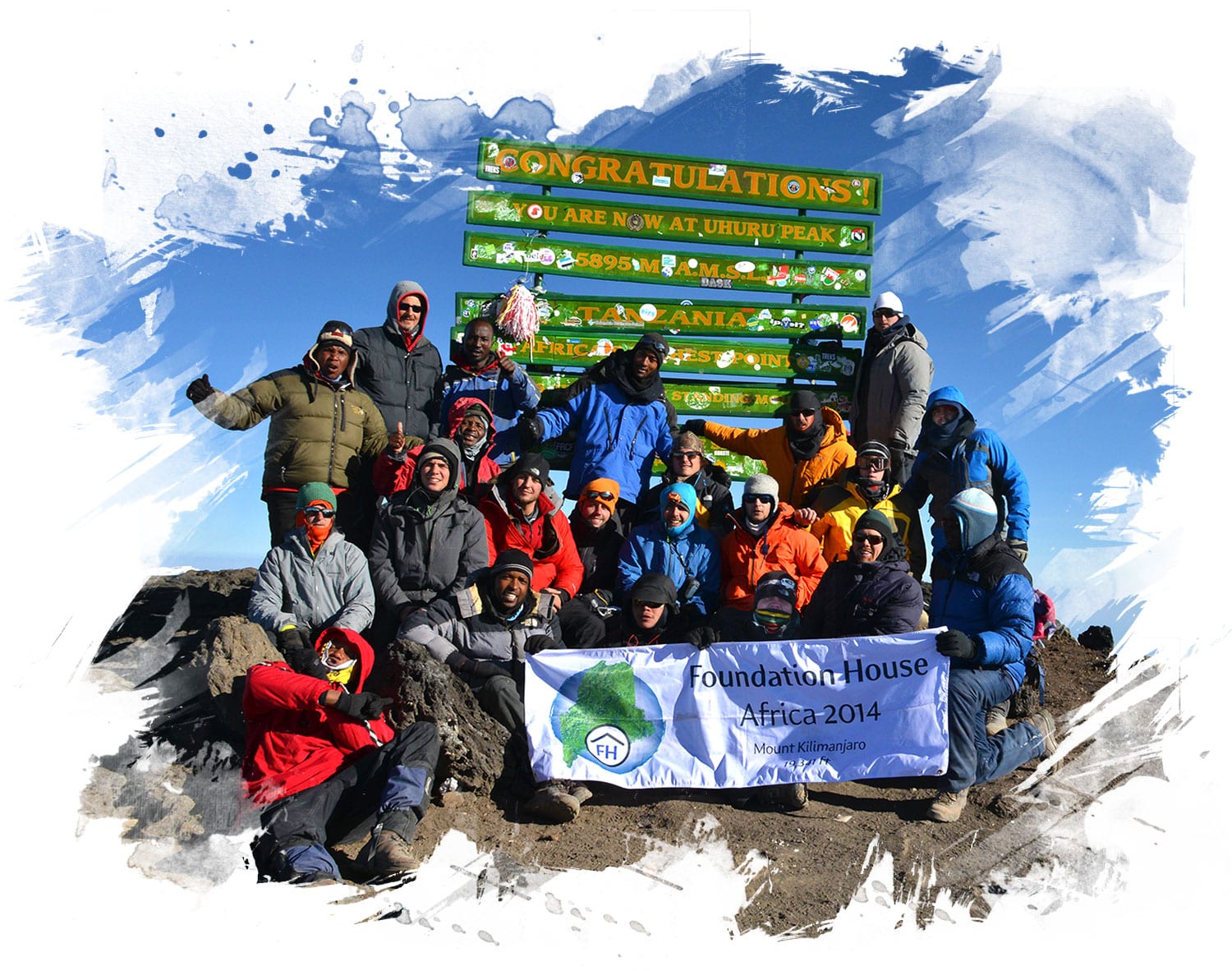 Our group spent countless early mornings and late nights over the course of several months to mentally, physically and emotionally prepare for the journey. We held groups focused on Tanzanian culture, meeting with refugees in the Portland area to learn more about their homeland. Our residents also met and worked weekly with a physical trainer to prepare for the grueling seven-day challenge awaiting them on Mount Kilimanjaro.
We headed to the airport on an early morning in June 2014 for the first of several connecting flights. Upon arriving in Africa, our mobile Foxhole met its tour guides and loaded into Land Cruisers that would serve as the main method of transport across Tanzania.
"We found solace in the man behind and in front of us."
— Foundation House Resident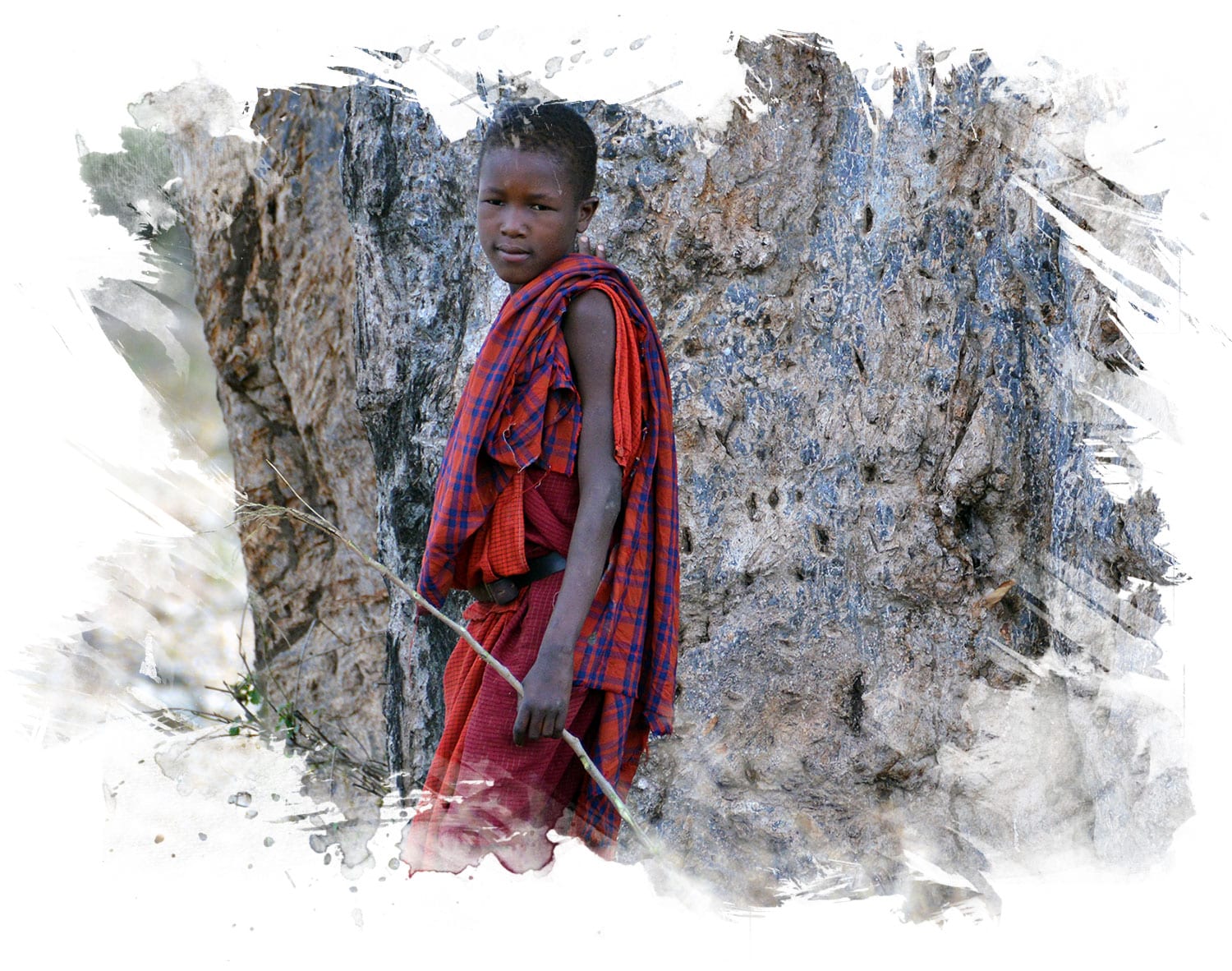 We traveled to the crowded urban city of Arusha, where we spent the night before venturing to the eco-friendly Ric Coffee Plantation on the hills of the Ngorogoro Crater – which is thought to be the origin of man. The crew watched from open Land Cruiser windows as the large buildings of Arusha gave way to open planes speckled with clay and straw huts.
"Urban turned to rural and rural to wilderness."
Our group spent several days at Ric plantation, hiking through the jungle in the hills just outside the crater's rim and meeting local tribes people who still lived so close to their origins. We spent time in the fields picking coffee beans and watched as they were washed, dried and roasted for brewing. We drank coffee grown and produced exactly where we stood – at the birthplace of man.
We played a game of soccer with tribes people on a makeshift pitch formed in a clearing in the trees. Despite coming from nearly opposite cultures, speaking different languages, and struggling with entirely different problems – our residents were able to bond and connect with their fellow man on the soccer pitch. Nothing seems to cultivate more gratitude for the food we eat, the coffee we drink, or life itself, than understanding where it comes from.
"The importance of taking it slow would become more apparent than ever before."
— Foundation House Staff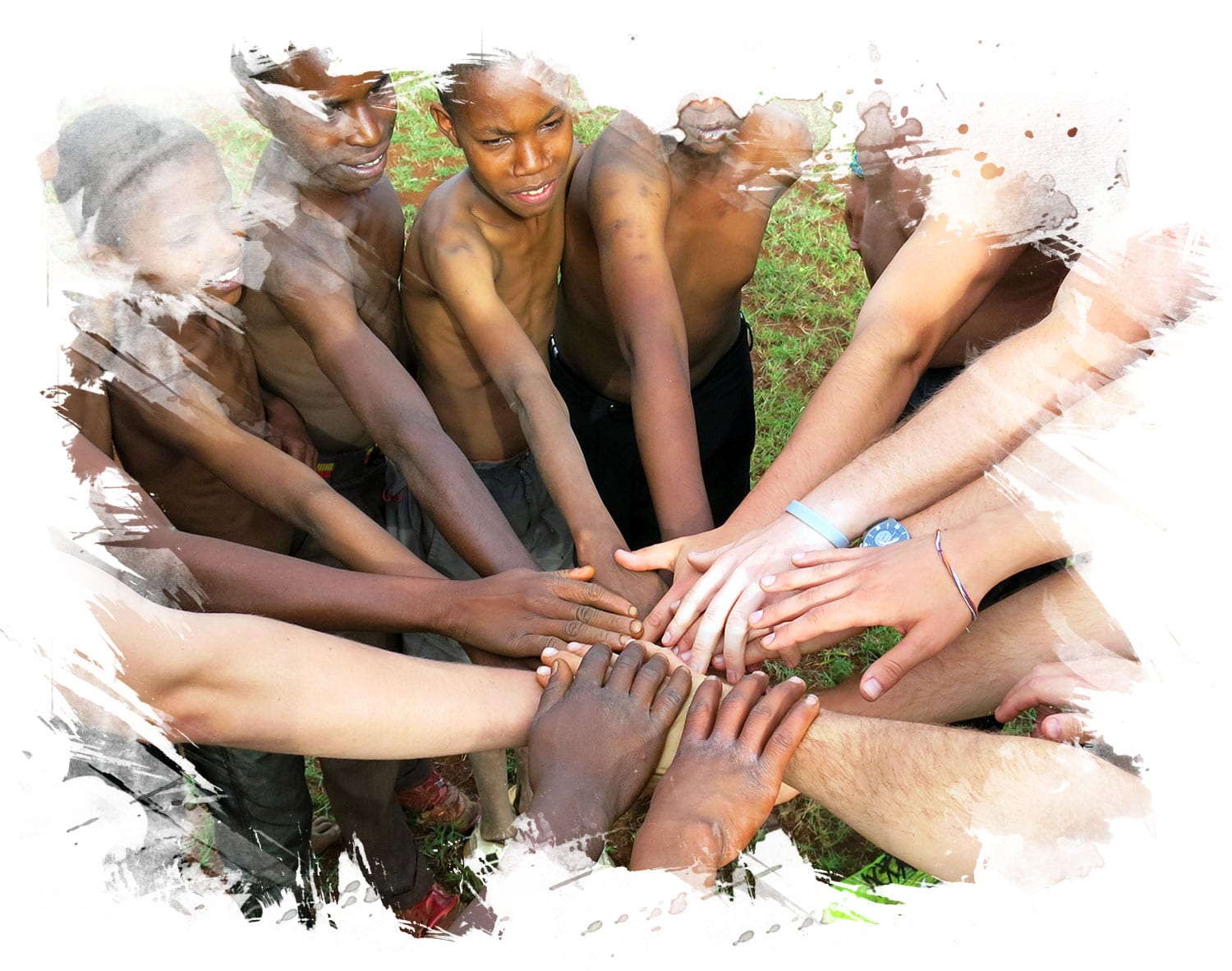 After our good-byes, we headed to Moshi to get briefed and packed for Mount Kilimanjaro. Led by 10 guides and 48 porters, we began our journey up the mountain. Our residents became familiar with maintaining the prescribed path, a specific discipline, and following instruction to achieve it. One step at a time, and four days later, we reached the summit of Uhuru (Freedom) Peak on Kilimanjaro – 19,430 feet above sea level.
The entire group applied consistent effort, maintained discipline and supported one another through adversity – all elements that led them to the Roof of Africa. The trip's last two whirlwind days were spent on safari in the Lake Manyare and Tarangire national parks.
This group of young men went from busy Third World cities to rural plains, from dense jungle to rocky mountaintop. We bonded as a group and with our African guides, despite language and cultural barriers. We fostered gratitude by seeking to understand the origins of coffee, the 12 Steps and man. Most of all, we learned to how to slow it down and trust each other to reach our final goal – whatever that may be.
Watch the video footage from our 2014 International Expedition to Africa!
Watch the video of the Foxhole Roast coffee production!
Check out these videos and others on our YouTube channel.
---
back to top ^