A Rising Star on the 'Best Places to Live' List and Its Unique Impact on Healing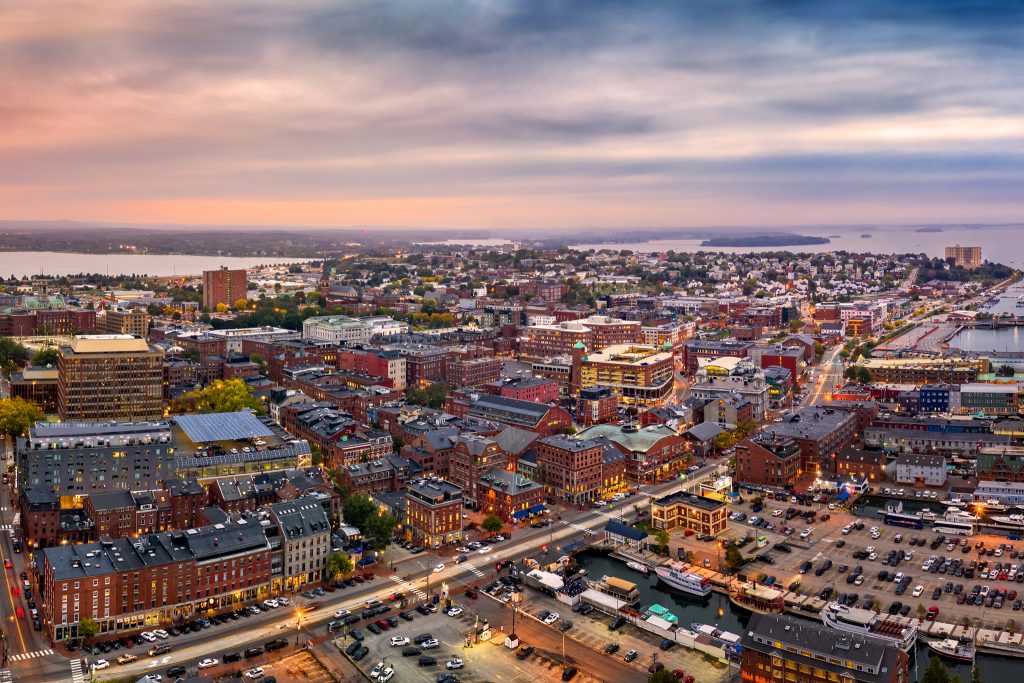 Welcome to Portland, Maine, where the tranquil rhythm of life meets the heartbeat of recovery. As the city that's been home to Foundation House for over two decades, Portland isn't just climbing the ranks of the 'Best Places to Live'; it's also where healing finds its home.
High Living Standards and Safety
Imagine a city where the hustle and bustle are just right—not too overwhelming but enough to keep your spirit alive. U.S. News & World Report named Portland as America's No. 7 best city to live in 2023, putting it on the map as the only New England city in the top 10. It also secured the No. 5 spot in the quality of life ratings, reflecting low crime rates, excellent education and healthcare facilities, clean air, and resilience to natural disasters.
Our beloved city is the perfect blend of vibrant city life and serene natural settings. Nestled on a peninsula, Portland is a city filled with life and culture, with the tranquil Atlantic Ocean surrounding it. The downtown area is a hub of unique shops, renowned restaurants, and an effervescent arts scene, creating a sense of community that's truly rare.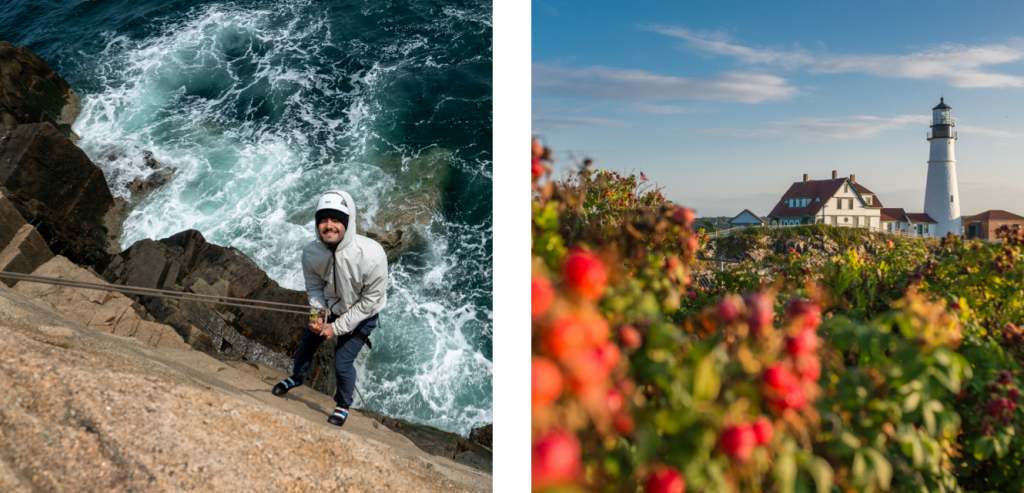 "Imagine a city where the hustle and bustle are just right—not too overwhelming but enough to keep your spirit alive."
The Perfect Blend
The location and setting of a treatment program can play a crucial role in its clinical outcomes. It's in Portland's vibrant streets and tranquil wilderness that healing begins. For 21 years, Foundation House has found that this unique city environment, interspersed with Maine's serene waters and expansive wilderness, fosters a balance that's crucial for those on the path to recovery. Our residences, urban campus, and clinical building all sit in the middle of the city, while our 120-acre therapeutic ranch lies just 90 minutes north of Portland, surrounded by Maine wilderness. A wealth of clinical research shows that exposure to nature significantly reduces stress, anxiety, and depressive symptoms, making this city-nature blend an unbeatable asset.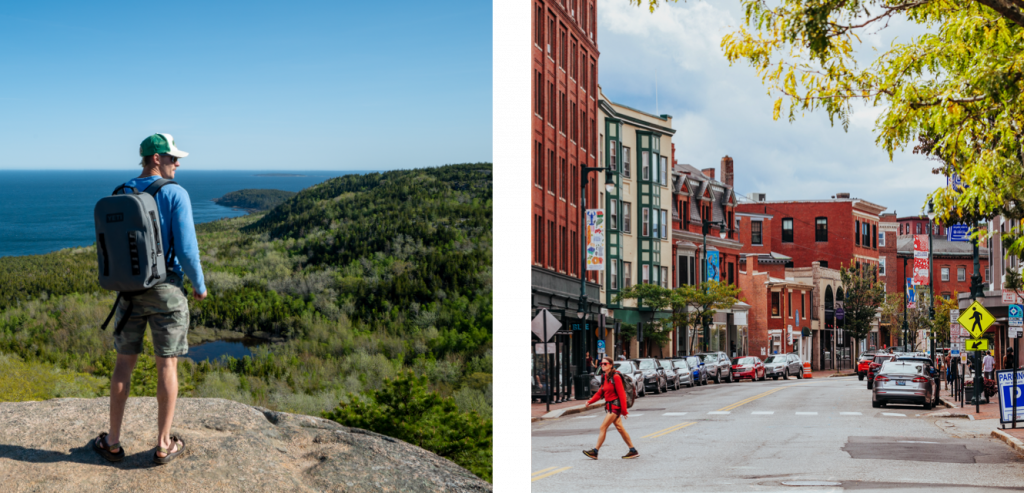 Intimacy Over Scale
Portland isn't just a large city that can leave you feeling lost in a crowd. Its modest size offers an intimate, easily navigable setting, helping to create a real sense of connection and belonging—a critical aspect of recovery and healing. It's no surprise, then, that a stroll through Portland often results in meeting a current client, a staff member, an alumnus, or a familiar face from the strong and deeply rooted recovery community.
Don't be fooled by the city's size, though. Despite its small footprint, Portland boasts a robust support network, including individual counselors, specialty providers, support groups, diverse job opportunities, and academic institutions. These resources aid in the recovery journey, equipping individuals to build a strong foundation for a fulfilled life post-treatment.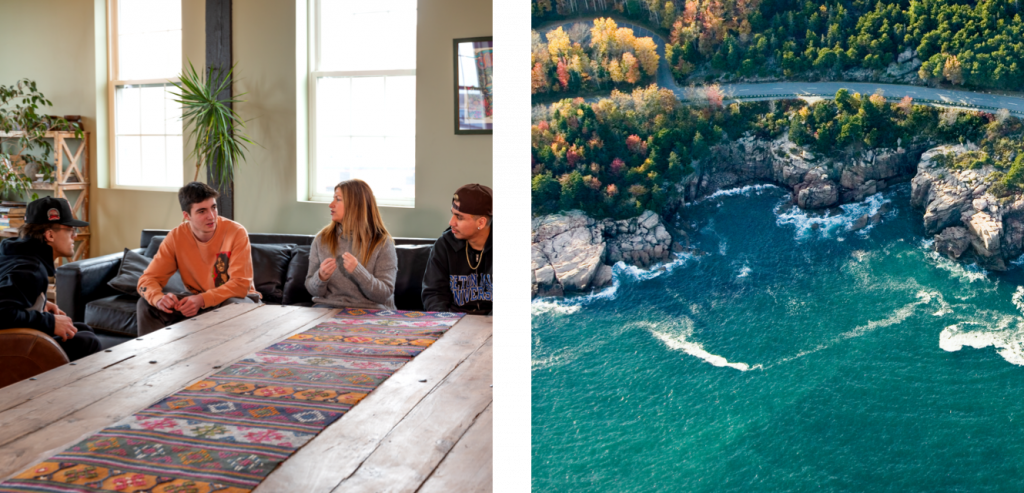 Conclusion
It's no shocker that Portland, Maine, is a rising star on the 'Best Places to Live' list. Its unique urban-natural balance, supportive community environment, and access to recovery and mental health resources make it an ideal place to live, heal, and enable a smooth transition back into the rhythm of everyday life. Foundation House takes immense pride in being part of this vibrant community and using the distinct benefits of Portland to assist our clients on their journey to healing and recovery.
If you're seeking a place that supports the journey towards healing, know that Portland's arms are wide open, waiting to welcome you home.