US Pond Hockey Championships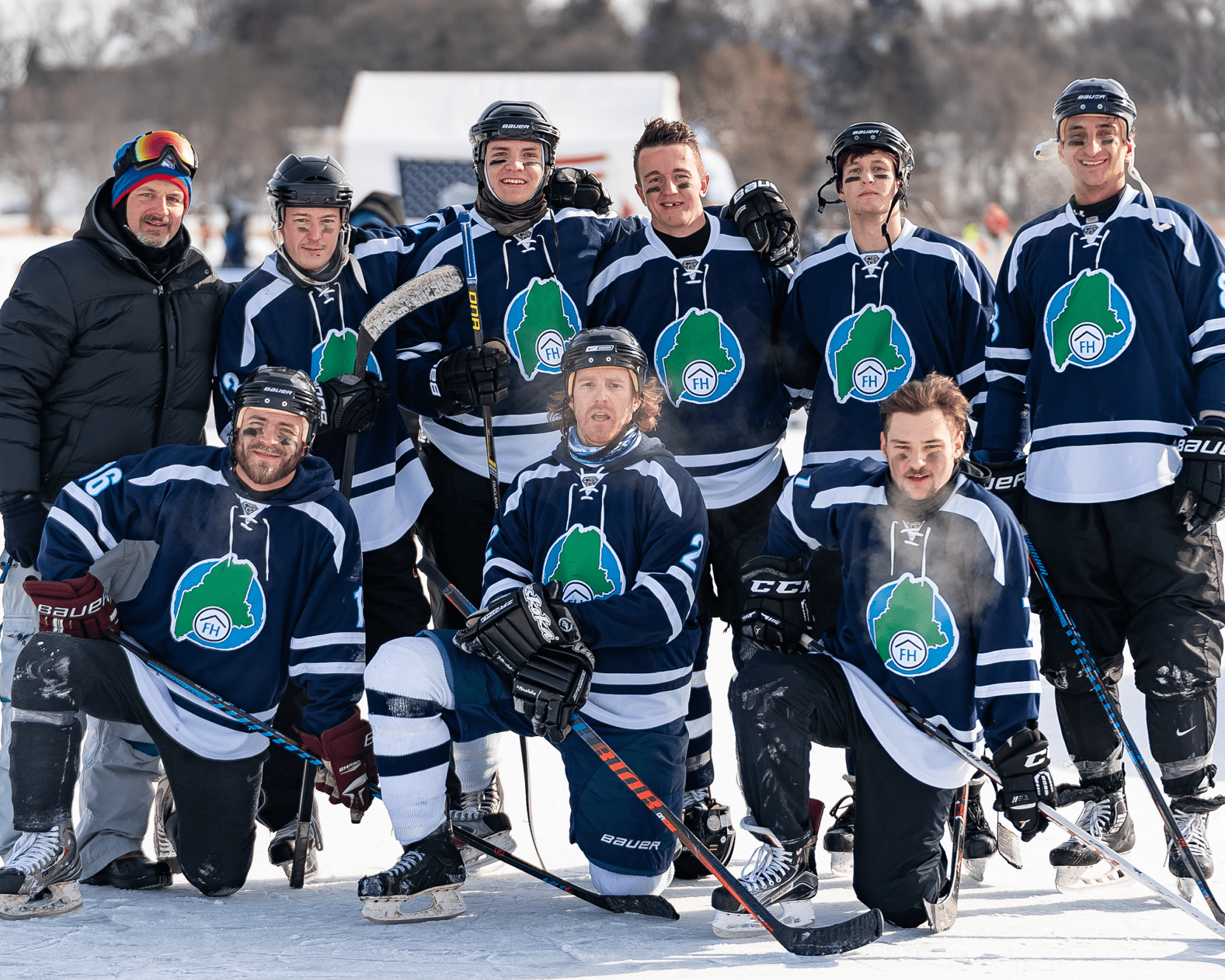 Born out of our weekly winter Foundation House hockey league, we decided to step into the US Pond Hockey Championships in Minnesota in 2018. Teams from all over the world meet on Lake Nokomis, located just outside of downtown Minneapolis, to compete for the title. We surprised ourselves in our inaugural year with 5 wins, 1 loss, and placed 13th out of 130 teams. Due to a more difficult bracket in 2019, we were 6-1 and placed 14th out of 110 teams, ultimately losing to the team that won the Cedar Division championship. With a total of 11 wins and 2 losses, we look forward to competing in 2020 and taking home the Silver Scoop.
We suit up and show up to fight the biting cold, to skate on tough ice, and to give the competition everything we've got. The comradery, the atmosphere, and the road trip shenanigans make this trip a highlight of the year. Residents had an amazing experience and were shown how to fight through adversity, work as a team and how to win and lose with dignity and respect. It's the Foxhole style to consistently exceed the expectations of what is achievable in early recovery.
---
2019
---
2018
back to top ^