Eric Lutz, LMSW-CC
Primary Therapist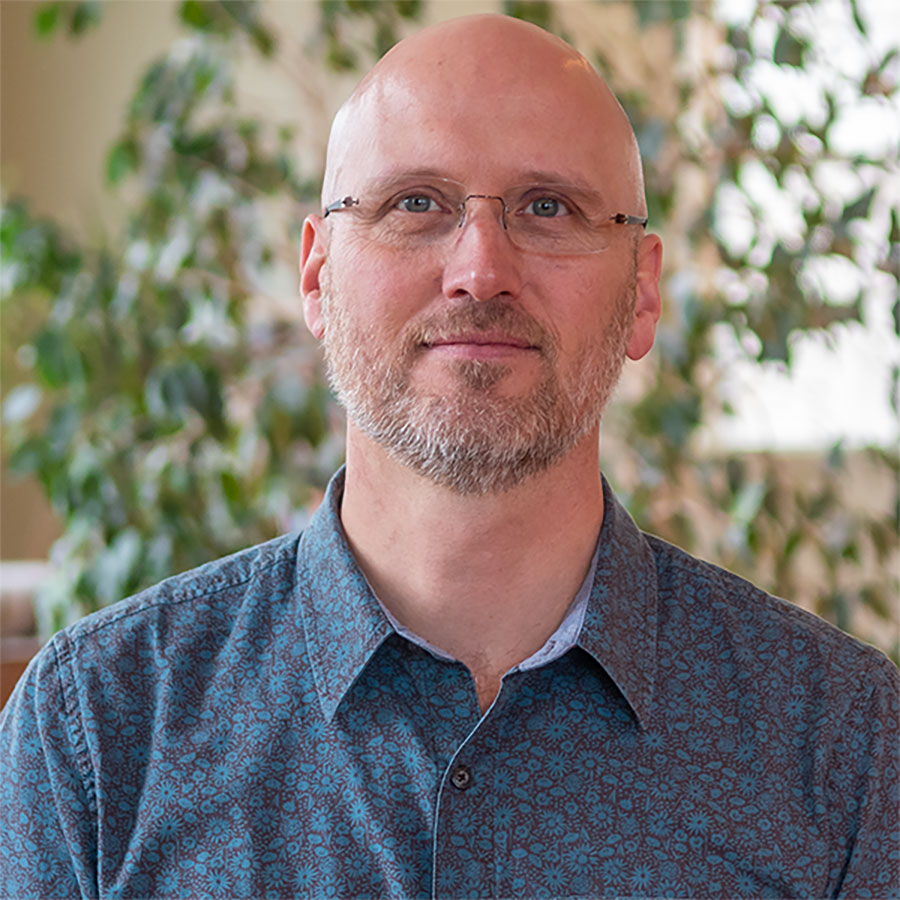 Eric joined the Foundation House in Fall 2021. With family roots in Maine and Switzerland, Eric took to mountaineering at a young age and became an outdoor educator and trip leader. He earned several degrees in the natural sciences in the U.S. and Europe and worked as an interdisciplinary scientist studying cold regions of North America, Europe, and northern Greenland. Eric led college field trips, authored peer-reviewed snow science, hydrology, and climate publications, and served as an avalanche forecaster out West.
In 2014, chronic stress and tick-related illness led Eric to reassess his core values and career. Through extensive mindfulness and mind-body training, Eric witnessed his healing process unfold and discovered his calling to serve others in emotional and physical suffering. Before seeking his clinical degree, Eric trained as a mindfulness-based stress reduction instructor and served in youth adventure programming, direct hospice care, and grief facilitation.
Eric earned his Master of Social Work with a clinical concentration from the University of Southern Maine in 2020. He completed his clinical internship counseling people impacted by cancer and interned as a caseworker at two local homeless shelters. In 2021, Eric obtained his clinical license as an LMSW-CC in the state of Maine. Before joining the clinical team at Foundation House, he provided substance use counseling to incarcerated youth and mental health counseling in the community setting.
Eric's clinical approach is grounded in mindfulness and systems theory and incorporates experiential learning, motivational interviewing, acceptance and commitment therapy, and cognitive behavioral therapy. "I collaborate with clients to build awareness and stability in the present moment experience, from which we explore core values and needs, and develop healthy coping strategies, lifestyles, and relationships."
As a father, Eric has personally experienced his adolescent children completing wilderness and residential programs. He has an intimate understanding of the parallel process that parents undergo when their children are in treatment.
In his personal time, Eric enjoys hiking with his family and the dogs, surfing, skiing, fishing, carpentry, making art and music, and studying spirituality and poetry.
back to top ^